Did you know that there's at least 30 million bloggers in the world?
That's a random and unimportant fact, but it's probably also not true anymore because at this VERY SECOND (like right now) someone could be starting their blogging journey right now. And to me, that's pretty frigging amazing because like new! people!!! So many people are finding happiness in blogging, and I can't wait for them to love this as much as I do. you got this *wink*
BUT that also means that there are 30 million different voices in the world who are trying their hardest to be heard, even when they might not know how to do that. And so what I've learned is it's important is to be unique. We need to be able to find our own voice among the huge crowd.
So for episode two (!!!) in this mini-series, I want to share with you how I've learned to make my writing stand out from personal experience!!
This definitely took a while for me to learn, but once I figured it out I was [finally] able to stop writing like a brainwashed clown!!!!
1. Stop Imitating Other Bloggers
I used to try to be like other bloggers when I was new at it all. I won't tell which ones because:
they were horribly written and empty of any personality, and following in the exact footsteps of more well known bloggers
they don't represent ME as a blogger at all.
And what I did was hurtful towards me and towards the people reading my blog because you should shine a light on your personality through your blog. That's what keeps people entertained!!!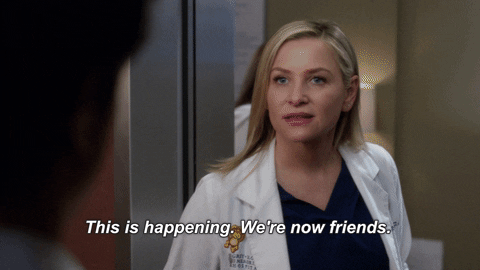 Those bloggers that are succeeding? They are being THEMSELVES and people keep reading their blog because they like that person.
Because as interesting as the topic you're talking about can be, if people can't sense your personality and passion through your writing, then what you're talking about won't seem as exciting.
And also, pretending to be someone you're not won't make you a better blogger. You'll just be a copy of someone else who is being themselves. And worse- you won't get to discover the cool and amazing parts of yourself!!! I've learned amazing things about myself from blogging*, and I wouldn't have figured that out if I didn't embrace myself and be authentic!!
I learned that I don't actually need 8 hours of sleep, and that it definitely is just a recommendation, but I now see why it's important and I highly suggest it!! Sleep is important and much better than trying to finish a post at the last minute!!
2. Don't Write Based on Popularity
I cannot stress this enough!!!!! This is so important and sadly people can forget this as they're climbing their way up the Social Ladder™.
Like I've said a thousand times before, write about topics that you're interested in and make you happy and excited, because then your personality will be able to shine through. Once you stop trying to be something that you're not, the views and the comments will start rolling in.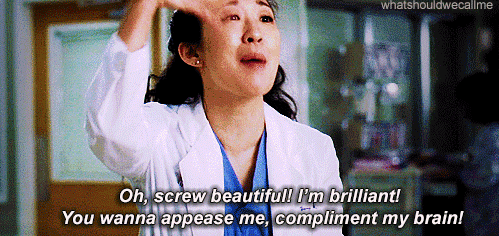 And yes, we all want our blogs to be popular and booming!! But this should never be the only reason that you write.
Because if you're writing just for views and comments and followers, your writing can be amazing but it will still sound as dry as white bread!! And that's because you're not writing with passion, you're writing because of the benefits that you'll gain. And as I am sure, we all want our writing to be as MOIST as a moist cake*! :))
*In case you're wondering even though you're probably not, there's cake sitting right in front of me, hence the cake reference! But don't worry, I'm going to eat it for dessert. *smiles*
3. Talk About What You Love
This is probably the cheesiest thing I'll ever say and so incredibly simple, but talk about what you love. Talk about what makes you happy.
It's so simple but for the longest time I never did this, because I wanted to talk about what my readers would love, so I would be able to get more people to read my blog. Your authenticity, passion, and excitement makes you stand out because YOU CARE. You're writing from a place in yourself that shows your personality, that will draw people into your blog. You care about what you're saying, and that makes other people care too. this = that, the only math I will ever understand.
Last year, I wrote a post about why it's okay to be a blogger who doesn't earn money. And I said this because I didn't want to combine money into blogging because I wanted to keep it about what I loved before I added money and compensation into it.
Blogging may be hard, but keep it happy and talk about what will keep you writing for 1000+ words.
4. Be Yourself (!!!!)
Since I've started blogging I have always been told to "be myself", but honestly this always seemed like the most worthless piece of advice I could ever receive. And that's because I never understood what it meant.
I heard it so much that after a while it just became something that people said to be supportive, and I never knew what to do with it. In my opinion, I didn't think I was funny or interesting so why would I try being myself??
But to help you all get through that phase of understand how to be yourself through your blog, here's what I think it means in my experience:
Write about whatever you are interested in. Build your blog off of topics that you enjoy, about something that you could write about for forever and ever. Talk about something that you would never want to stop talking about. 
Share tidbits of your life, about hobbies you have and about things you love. Help us get to know who you are!! You don't have to share everything about yourself, obviously. For example, May @ Forever and Everly has talked a lot about her interest in mangoes and Miraculous Ladybug!! Knowing those facts about her help us get to know her better and helps her stand out from the crowd of bloggers.
As you've figured out from reading my blog, I love all things sweet and savory and that I also am obsessed with Grey's Anatomy, as you can tell from the how much I use gif's of Meredith and Christina!!! Speaking of Greys…Thursday nights are the best nights.
I hope you enjoyed part two of my four part mini-series!! This post too longer than usual for me to write, but I really loved writing it and it was worth all the time it took!! And I'm glad, because I had a lot of (hopefully) good stuff to say!
What is your advice on making your blog stand out among the crowd? And what are some ways that your blog is different than other blogs? What is a symbol or something that represents your blog that people remember when they think of your blog?
I would love to hear your thoughts, please share them with me below!!
Until next time…..