Blogging is like a rollercoaster; it has it's ups and downs.
And that's the same thing with life too! I definitely have a lot of pet peeves, such as: when people leave the toilet seat up accidentally or looking at a sink full of dishes (that I should be washing).
Not to long ago, I wrote about my favorite moments of blogging. And although I do love blogging, over my 3 years of blogging I have found some annoying moments, and I KNOW this is going to be interesting. I naturally have am annoyed by a lot of things, so if I have a lot of pet peeves I'm not surprised.
So for today if you haven't figured it out yet, I've decided to share my annoying moments in blogging! And hopefully, writing this post doesn't make me mad.
wanting to write, but having no ideas
I'M TRYING OKAY?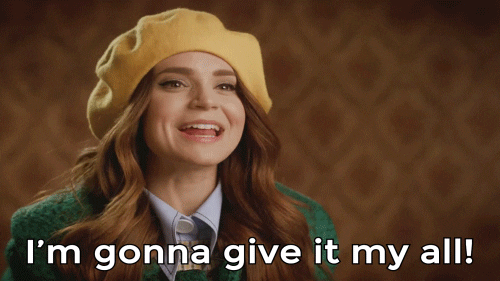 There have been times when I feel so happy and inspired to write, but my brain has decided not to give me any new ideas to run with, and it's annoying. I WANT TO WRITE. It's just that my brain can be rude, and so don't blame me.
But when I do get ideas, they are amazing, so I guess it's worth it to not have an idea? I don't know. All I know is that I want to write.
Just one. Maybe more.
not having the time for blogging
In the summer, I am good. But when school comes back, I know that I'm going to fall into a mess and it's going to be hard for me to balance blogging and school. And I know that school is important, but I want to be the blogger that is able to balance school with other things.
There are tons of other bloggers who are able to balance their lives out, so why can't I? I just don't want for school to come and for me to be at a bad pace.
Missing one or two posts is okay, but going weeks at a time without posting isn't something I want to do. I WANT TO BE A CONSISTENT BLOGGER.
feeling jealous about other bloggers
I'll just be scrolling through the WordPress Reader, looking at who posted anything new, and I'll see that someone uploaded something only a few days ago (on their consistent schedule)a , and that it already has around 100 likes and comments. HOW?
i want to be able to start a blog and soon enough have created an empire. i want to have:
lots of followers
tons of comments to read and reply to
be known in the blogging community
a consistent schedule that i will actually stick to
And yes, I know it takes work and effort, but when I see other people succeeding so fast, it just feels like I am running the race too slow.
when my wifi isn't working and the post won't save
This is especially horrible when I've finished the entire post and I am trying to schedule it.
I've written the entire post, and the router now decides it's a good time to give up and me and go on a nap? Not a good time, or a good idea at all. You're just causing me to feel a little anxiety, no big deal.
And plus, why are you spontaneously appearing when the post is completely done?? I just think the WordPress gods are out to get me sometimes.
when i upload a post for _:_ _ and it uploads at a completely different time
The timezone my WordPress is in is different from the timezone that I actually live in, and I can't bother to change it, but I think it's time I should.
And I've learned to adjust to it, so when I want to post for 3:30, I schedule it for 7:30, and it seemed to work really well. But recently, I scheduled it like I usually do, and it posted for 3:30 AM.
How did it happen?? I don't know. All I know is WordPress I need to fix it.
What are your blogging pet peeves, or just things you hate about blogging? Blogging is amazing and so fun to do, but there are just things that we all can't stand about it, but we live with it, because blogging is something that we love.
Share your pet peeves in the comments below, I would love to hear you opinions and what you hate about blogging!
Until next time…