Midterms are finally over, and I am now HALFWAY done with my sophomore year of high school..??
It's hard to believe that I am already halfway there on the road to becoming a junior, and to be extremely honest, I cannot believe it. The school year is flying by, and I'm lucky if I'm even able to grab a hold of the days and weeks as they go by.
But, since midterms are over and we are done with the first and second quarters, it's now… THE SECOND SEMESTER! 
I am so excited for this, because the ending of the first semester was a bit of a hard time for me, and my grades weren't the best that I would've wanted them to be. But its a new semester, and that means it's a new start for everyone. It's a new period for me to get myself straightened out and prepared for the continuous hard workload that will be ahead of me.
So for today's post, I'll be talking about how we can give ourselves a fresh start to the second quarter, and allow ourselves to do better despite our frequent disaster of a quarter.
Forget all about the first semester, it NEVER HAPPENED.
In order to move onto the second semester, you have to move on from the previous one. How can you expect yourself to get better grades and improve, when your mind is still focused on the previous quarter and how you could've done better?
For me, focusing on the positives is important, because I know that I am not able to change the past and those mistakes I made, but this new semester is a new beginning,
a light at the end of the tunnel. It's a chance for me to understand the mistakes I made from the 1st and 2nd quarter, and apply all the methods I learned and topics to the new semester.
There are a few of the things that I like to have running through my mind for a new semester:
in every class, i'm staring off with 100%, a clean slate
don't get behind on any schoolwork
study hard for the upcoming quizzes/tests
you're not going to fail unless you let yourself fail
Don't let yourself fall behind on any schoolwork and projects.
After exams, you'll probably feel a little drained and your brain will most likely feel like mush from cramming and studying so much for at least five consecutive days. Having to retain and memorize so much information in such a short period of time can be hard on people, but you can't let the hardships give you a reason to slack and not do your work.
Remember that feeling you felt when you were handed your report card, and saw numbers that you didn't want to see? Well, letting yourself fall behind will bring you down that same path you dreaded being on not too long ago.
Keeping a planner or recording all the homework, projects, and papers due will keep you organized and will give you constant reminders about what needs to get done and when.
For long-term papers or projects, do a little bit of the assignment each night, so by the time it's due, YOU'RE DONE.
As of right now, I'm working on an English Advertising Project. The project is not necessarily hard, but it requires time and effort, and if that required time and effort isn't placed into the project, it'll never get finished.
The key to completing long term assignments is that you cannot give up, and you have to allow yourself to keep going, because although the middle parts may be hard, the end results have always tended to make me happy and glad that I went through with it.
For example, keeping this blog and continuing working with it and putting my heart and soul into this has allowed me to learn so much from people, and I've grown and evolved because of the people I've met on here. If I didn't continue with this, I wouldn't have experienced such feelings of euphoria and amazing-ness, so that's just on reason why continuing with something and working little by little on things is so important.
Learn to understand the subjects.
If you learn to understand what's going on, rather than just trying to memorizing the information, then it'll be easier to retain it for the tests.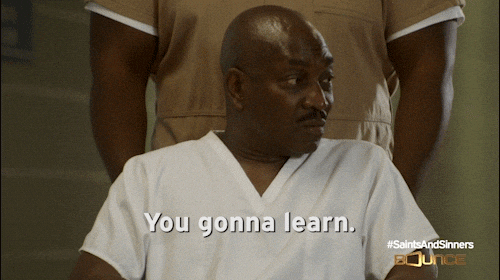 When it is time for a test, then you're reviewing the information, not just trying to memorize and cram the information for a test that you're later going to forget easily.
Now, I know I for one can be guilty of learning information sometimes for just a test, but sometimes life can get away from you and you can't review the information all the time with the intentions of learning the topics. But even though we can sometimes slip, the best way is to keep trying to work hard. 
Sorry I didn't post last week, but I'm back this week to start off the new semester! How did you all do your exams? Whether you did good or bad, keep in mind that a grade cannot define you, no matter the number.
If you have any more tips or anything more ideas on how to start off the new semester fresh, please leave them in the comments below!!
Until next time…