I feel like my content is not important.
And before you all start scrambling to begin comments along the lines of "You're a great blogger, NEVER lessen yourself." speeches, I want to ask you a question.
Has my blog impacted you?
I've realized this a few times now, as I have written previous posts for this blog, and now I'm finally pulling together some sort of courage to talk about this with you all.
Here's the thing.
I absolutely love to write. I love expressing myself on this blog. But I feel like my work isn't really leaving an impact on anybody. I want to write things that will have a long-lasting effect onto people. Words that when people are reminiscing, they can remember this blog and be reminded of happy memories.
BUT, I am not going to just tell you about my problems, I intend to fix these as well.
Before I start, here's a list of things I intend to work on making better, just so I can see what I need to work with.
organize categories

make blog button

blogging schedule

quality posts

blog website
My blog needs some major fixing, and I'm finally actually going to start the repairs.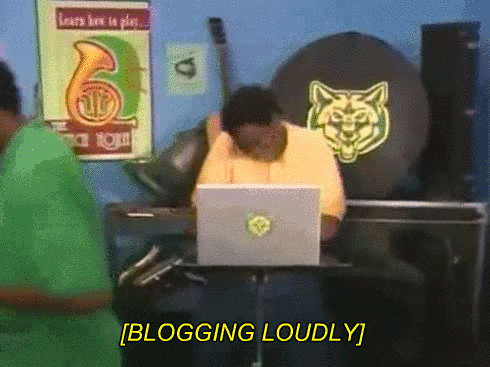 Organize Categories
I have wayyyyyy too many categories on this blog, so I am toning it down, to three. Making it easier for myself when I'm trying to put my posts into categories, because as of now, I have at least 15 and they're not even a good 15.
In this category, I will talk about what I have usually. For instance, my Adventures in High School series will remain, because it's so much fun. #LifeofaGemini will most likely cease to exist, because I don't personally find it interesting and I only made it because I needed something to post. This situation was dealing with was exactly like the stereotype that girls are always complaining they have nothing to wear.
I sometimes had nothing to blog about, so I just wrote posts that when I look back at them now, make me shudder in disgust. SO… you better believe that I am fixing that, because I absolutely HATEE posting things that aren't full quality, in my perspective.
Anyways, I can talk about myself here, and that will definitely be much more organized than what I'm doing now.. trying to have two series literally just about me…. But I promise you all, I am not selfish. #LifeofaGemini was absolutely a mistake. I made it because I had no ideas, and I arrogantly figured a new series would be the solution.
This'll be a place where I'll talk about writing tips, how my writing is going, and/or maybe some bookishness as well.
It'll be carefree, because I haven't been on the longest bookish spree, basically meaning that I haven't touched a real book that I'm reading for MYSELF in a LONGGGG while. SO, here I'll talk about some writing tips, blogging, and a combined mush of the two, which will definitely make for some interesting blog posts. 
I like to write, so I shall talk about writing. Plus, all bloggers like writing.. Hopefully.. So it should be interesting just to write about writing and my love for writing and how I spread my writing. Plus, I have a lot to say, which is probably clear, considering the amount of words is in each blog post, some not even having to do with the topic, but I just literally snuck it in there to say it.
THIS WILL FORCE ME TO GO TO A LIBRARY, and thank the Heavens for that. (this is gianna, two days after writing  that sentence. I DO NOT go to a library after all, I find library APP.)
LOOK AT THIS! HOw can I manage to see one and walk past it, I will never know.
I have not stepped foot in a library since last year, so this better make me, because I need to get the headaches I used to get from being able to smell old books. I don't necessarily like getting headaches, but if it's for a good cause, I'll suffer for it. I haven't got that since LAST YeAR! I'm baffled by this revelation.
ANd also, I am going to talk about my faith and my religion. I have NEVER impacted any of you readers on the other side talking about my faith, and I haven't even introduced it here. But I feel as if someone needs to hear about this wonderful God, so I intend to share that with my population of readers.
I made this blog to express myself, but also to just reach out to other people and motivate and inspire to do things they want to, but have no support system pushing them on to keep on going.
And I haven't really done that, i haven't inspired people to keep on working at their dreams and I truly do regret that, but I'm ready to start. 
I need to share inspiration with you all, so you can get obtain an imagination. Because people, if you don't have an imagination you're only 1/4 writer.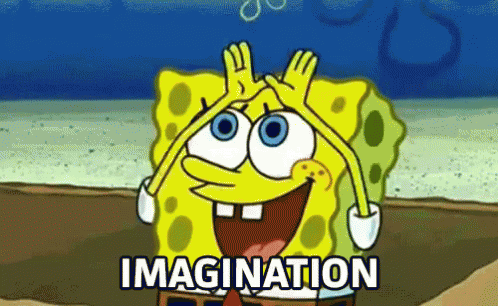 So, this renovation, this new era of my blog, it'll definitely capture what I have been meaning to share with all of you for so long.
For a little while now, I have felt that there was no message or moral coming from my blog posts. There was no moral of the post, that you could take away from reading it. And for a while, the only thing that my posts made people do was either smile or get so happy by a post that they felt the need to comment something sweet. And thank you for the sweet comments, because they make my day as well. But even with a smile on your faces, I still wanted people to have a message they could remember a day later, or even two days later.
So I just needed to fix this, because I was literally  writing on a platform, that I felt, was ultimately useless.
                                   Blogging Schedule
You're all probably screaming at me through your screens (don't scream to loud, people will get suspicious) at the fact that I'm changing my schedule.
Again.
But it's for the greater good.
I want to break it down to one post a week, because I have definitely felt the weight of blogging 2 times a week on my shoulders. My posts have gone from being quality on Mondays, i-slapped-this-together-literally-on-the-night-before  phase. And for some crazy and unbelievable reason, these trashy posts get published.
Like my brain has transformed itself into a jumbled mess that cannot manage to write decent posts.. and it's making me not want to post, BUT GUESS WHAT?
I post them anyways.
And the funny part is, I DOn'T LiKE ThEM.
I consider them horrible mistakes that should've stayed in my drafts, but somehow shoved themselves in the line of published posts.
sO, I will be posting posts only on Thursday weekly! It's less than i usually do, but then you all will be granted with longer and better posts… so it's a bonus.
           And lastly….  My nonexistent blog button.
It's nonexistent because I have yet to make one. And this time, I'm not procrastinating and putting off making one. I literally don't know how.SO if someone out there has even the slightest idea as to how to make one, TELL ME. I need the help. I was even so desperate once I turned to a flipping generator..??
How can a generator make a button.. Who knows?
(SPoiler: it didn't work.)
Please tell me how to make one, because I want to be able to share my button with people. And also, it's kind of an awkward conversation when people ask for mine and then I just kinda have to explain this situation…
Anyways, the point is just HELP ME.
But the point of this post is, I absolutely needed to reinvent this blog, and give it new fresh air. Because up until this point, it was breathing dead air. Not that air can be dead.. But old and scummy air. Bad air. Polluted air. So i am so happy I gave myself the time of day to fix this issue.
Are you excited for the new (and better) posts to come, on my newly renovated blog? I hope you are, I've worked for a little over 2 weeks to get this post up and running, because I've needed to make the physical changes as well. Overall, I really hope my blog is more interesting for you.
I might think of deleting all these posts? I want to start fresh and thats the only way